The best Udonthani – Community for everyone
Ze kunnen niet meer om ons heen!!
3000 volgers,eigen youtube kanaal.Thaise lowy op FB
scrol en zie de Engelse site.
Een bijdrage van onze trouwe lezer  Willy weet alles uit Udonthani.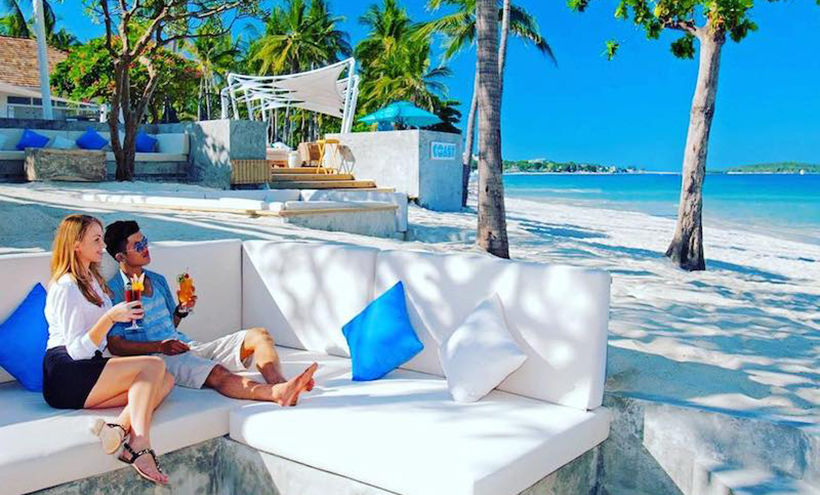 Nu alle resorts in Thailand duurder worden  hebben wij de oplossing .
De kosten van een vakantie in populaire Thaise strandresorts zijn nu vergelijkbaar met, of zelfs hoger dan die in Griekenland, Italië, Spanje, Turkije en Egypte – allemaal dichter bij huis voor Europeanen met lagere vluchtkosten en minder reistijd. Diethelm Travel Group meldt dat de kosten van een vijfsterrenresort in Koh Samui, Koh Phangan en Koh Samed nu bijvoorbeeld ongeveer US $ 500 per nacht hebben bereikt voor een standaardkamer, inclusief Amerikaans ontbijt.
Dit rapport zegt dat dit vergelijkbaar is met de kosten van een vijfsterrenstrandresort in Griekenland, Italië en Spanje, en duurder dan een vergelijkbare woning in Turkije of Egypte – ongeveer US $ 350 per nacht. Skift.com meldt dat de prijzen voor reizen naar Thailand zelfs nu vergelijkbaar zijn met een bergresort in Duitsland, Oostenrijk en Zwitserland – ca. US $ 450 per kamer in juli / augustus, het hoogseizoen voor Europeanen. Diethelm, een van de oudste en grootste inkomende reisspecialisten van Thailand, doet regelmatig prijsbenchmarking .
Thailand's beaches now more expensive than European resorts – report
Skift.com meldt dat de prijzen voor reizen naar Thailand zelfs nu vergelijkbaar zijn met een bergresort in Duitsland, Oostenrijk en Zwitserland – ca. US $ 450 per kamer in juli / augustus, het hoogseizoen voor Europeanen. Diethelm, een van de oudste en grootste inkomende reisspecialisten van Thailand, doet regelmatig prijsbenchmarking en deelt de nieuwste cijfers met reisblog Skift. Hun rapport zegt dat een Thaise feestdag de afgelopen vijf jaar met ongeveer 30% in Amerikaanse dollars en 40% in euro's is toegenomen als gevolg van herschikking van de valuta en de huidige populariteit van de baht bij internationale investeerders.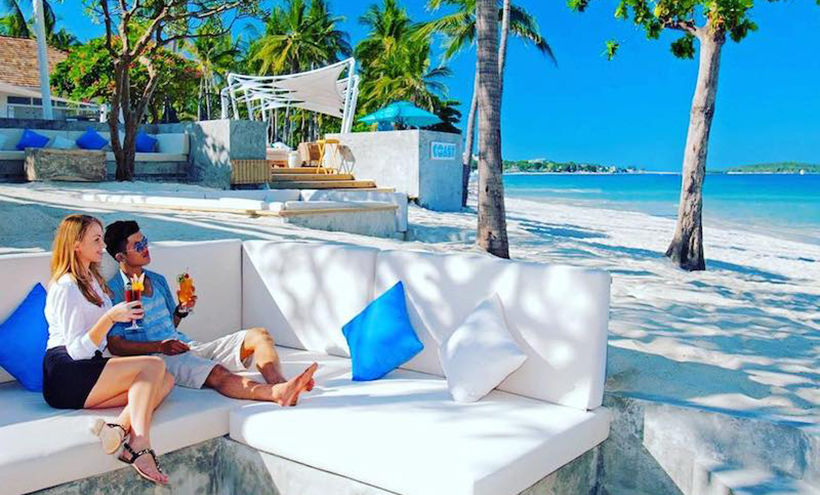 The cost of a holiday in popular Thai beach resorts is now on par with, or even higher than those in Greece, Italy, Spain, Turkey, and Egypt – all closer to home for Europeans with lower flight costs and less travel time.
Diethelm Travel Group report that the cost of a five-star resort in Koh Samui, Koh Phangan and Koh Samed, for example, has now reached around US$500 per night for a standard room, including American breakfast. This report says that is similar to the cost of a five-star beach resort in Greece, Italy and Spain, and dearer than a comparable property in Turkey or Egypt – around US$350 a night.
Skift.com reports that the prices for travel to Thailand are even now comparable to a mountain resort in Germany, Austria and Switzerland – approx. US$450 a room in July/August, the high season for Europeans.
Diethelm, one of Thailand's oldest and largest inbound travel specialists, does regular price benchmarking and shares the latest figures with travel blog Skift.
Their report says a Thai holiday has increased by about 30% in US dollars, and 40% in Euros over the last five years due to realignment of the currencies and the baht's current popularity with international investors.
Diethelm's Group CEO Stephan Roemer says the Thai hotel prices have now reached a point that is "definitely too much."
"Hotels at the well-known resort areas in Thailand are more expensive than comparable resorts in Europe. I fear a negative impact in the medium to longer term (6 to 18 months) particularly for the leisure market to Thailand."
Danai Wansom, president and CEO of Well Hotels & ResortsThailand, says, despite attempts to resolve the strengthening baht, the Thai currency just keeps strengthening.
"This is a tough challenge for our tourism industry. I admit that it has a negative impact on our business. I believe, although I do not want to, that the baht could reach below 30 baht to the US dollar."
Analysts say a guest mix heavily slanted towards Asia has become an issue for some upmarket European guests for whom Thailand also appears to be losing a bit of amazingness. This is due to its political situation and overdevelopment, aside from the structural change in market mix.
Ruth Landolt, general manager of Asia365, a tour operating company based in Zurich, crafting tailor made tours to Asia for German-speaking markets, says some of her long-term clients are not going back to Thailand.
"Some of the hotels have shifted their guest mix and sell a bigger percentage to the Chinese market. So the atmosphere in the hotel can change to the point where clients tell us they will not go back. This is a very important issue."
Landolt saw a "two-digit drop" in business to Thailand this past summer although the upcoming winter business is "looking good, so we hope for the best."
"Thailand still has many places with a competitive edge, and those hotels that have maintained their rates are suffering much less, while those that have not listened and increased their rates considerably are now hitting the market with sometimes crazy reductions."
Business to Phuket and Koh Samui is down year-on-year, which European travel analysts put down to over-development and "overfamiliarity" rather than Brexit or the high baht.
David Kevan, a director at Chic Locations UK, says these islands have lost their glamor.
"It's very much been there, done that. However clients are using the improved air links into both as gateways to travel onto Khao Lak, Koh Phangan and Koh Tao, so our business to Thailand this year on the whole is about 5%, with Khao Lak, Koh Samed and Koh Kood all performing well."
Unless these islands too go the way of their elder sister resort destinations and lose their quality and uniqueness eventually.
But another high-end UK tour operator, Premier Holidays, sayst Brexit uncertainty, which is being reflected in a weaker British pound, coupled with a very strong baht, is an issue.
And according to its product manager, John Parker, Thai hotels and resorts are making tactical offers that holiday prices to Thailand generally remain in line or better than other Far East destinations.
Thailand meanwhile has yet again extended its visa-on-arrival fee waiver for citizens of 20 nations for another six months. The fee of 2,000 baht for a single-entry leisure travel in Thailand of not more than 15 days has been waived effective the start of this month.
It's a sign that the country is struggling to achieve its target of 39.8 million visitors this year, already a downward revision from the 40 million visitors target previously. And judging from the list of nations for which the visa fee is waived, Thailand is relying on China, India and a slew of emerging markets to make up for the shortfall from traditional markets such as Europe
0
0
Lowy Cremers
Lowy Cremers
2019-11-14 06:05:34
2019-11-14 06:53:32
toeriste de dupe.Thailand nu duurder dan Europa.