Meer zaken gaan binnenkort open in Thailand.
Al 9 jaar de beste
Ze kunnen niet meer om ons heen.
2 talige weblog Nederlands en Engels
Een bijdrage van onze man in Bangkok Henry Coronavieles
lowy.cremers.senior@gmail.com

We moeten vandaag meer te weten komen over de volgende reeks heropeningen voor de bedrijven in Thailand. Het Centre for Covid-19 Situation Administration heeft de particuliere en openbare sector geraadpleegd om de volgende stap te zetten, terwijl Thailand zijn economie herstart in een tweede fase van heropeningen. Het Thaise kabinet komt vandaag bijeen om de voorstellen te bespreken.
Dr. Taweesin Visanuyothin zegt dat er in dit stadium geen definitieve beslissingen zijn genomen, maar liet doorschemeren dat veel winkels, groothandel en vrijetijdsactiviteiten deze zondag 17 mei waarschijnlijk zullen hervatten.
De voorlopige lijst omvat winkelcentra, gemeenschapswinkelcentra, bowlingbanen, fitnessclubs, pretparken, schoonheidssalons die haarkrullen en verven aanbieden, evenals nageldiensten, eetgelegenheden in kantoorgebouwen, schoonheidsklinieken, klinieken voor gewichtsverlies, een buitenteam sportevenementen (maar geen toeschouwers), openbare tuinen, galerijen en Thaise voetmassagesalons.
Maar in dit stadium geen bioscopen. Of stranden.
Het is te hopen dat deze vrijdag een definitieve lijst wordt samengesteld die bedrijven 2 dagen de tijd geeft om zich voor te bereiden.
Dr. Taweesin zei over de app voor het traceren van contacten en zei dat de app "zou werken als een inchecksysteem in hotels, waar gasten wordt gevraagd hun naam en telefoonnummer op te geven".
Met dank aan onze sponsors
Scrol down for our Inglish edition.
XXXXXXXXXXXXXXXXXXXXXXXXX
Inglish edition.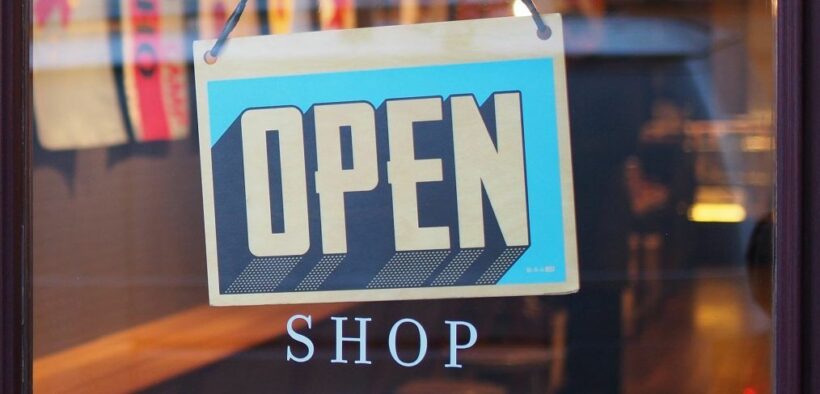 We should find out more today about the next raft of re-opening for Thailand's businesses. The Centre for Covid-19 Situation Administration has been consulting with the private and public sector to make the next move as Thailand reboots its economy in a second phase of re-openings. The Thai cabinet will meet today to discuss the proposals.
Dr. Taweesin Visanuyothin says no final decisions have been made at this stage but hinted that many retail, wholesale and leisure activities would be likely to resume this Sunday, May 17.
The provisional list includes shopping malls, community malls, bowling alleys, fitness clubs, amusement parks, beauty salons offering hair-curling and dyeing services as well as nail services, eateries in office buildings, beauty clinics, weight loss clinics, out-door team sport events (but no spectators), public gardens, galleries and Thai foot massage parlours.
But not movie theatres at this stage. Or beaches.
It is hoped a final list is compiled by this Friday giving businesses 2 days to prepare.
Speaking about the contact tracing app, Dr. Taweesin says the app would "work like a check-in system at hotels, where guests are asked to give their names and contact numbers".
He addressed concerns that the tracing system could be viewed as an intrusion by the state invading the right to privacy and 'tracking' people, but he said that the system would benefit the public and business operators in the wake of the pandemic and allow government and business to open up faster with more confidence. He said that similar systems are being used successfully in South Korea, Australia, China and Taiwan as those countries emerge from their first wave of Covid-19.
He said there would also be increased testing of six groups considered "at-risk", including healthcare workers, those in state quarantine and newly suspected cases, migrant workers, drivers of public transport, parcel delivery personnel, and those working in bars, clubs and other similar venues.
0
0
Lowy Cremers
Lowy Cremers
2020-05-14 01:55:20
2020-05-14 02:10:14
Meer zaken gaan binnenkort open in Thailand.